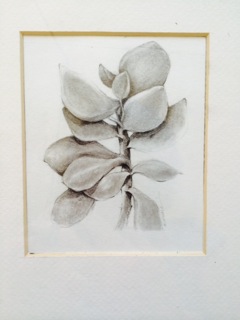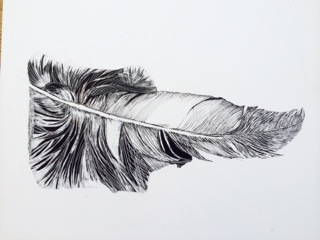 I arrived in Santa Cruz in 1944 at age 3 months: a sleepy little kid in a once sleepy little town. I have been rooted here since, with many rich forays out, always to return. I began scratching away with crayon, chalk, pencil from my first vertical years and haven't stopped since, having hopefully strengthened technique since those early days.
I had no formal art training until an undergraduate major in art, then drew during breaks in my years of teaching and mothering, always choosing a medium that could be easily picked up and put down on a moment's notice. I concurrently found myself observing & journaling the natural history of the Ventana wilderness dung many years of backpacking & camping.
I consider myself forevermore an art student with a scattering of post-bachelor's training: sporadic dives into the wonderful Cabrillo art program and UCSC's science illustration summer classes. Using the support and tools took I away from these amazing people, I just keep on doing it! I simply have to. That's really all there is to it.
-Anne Scott-Chambers