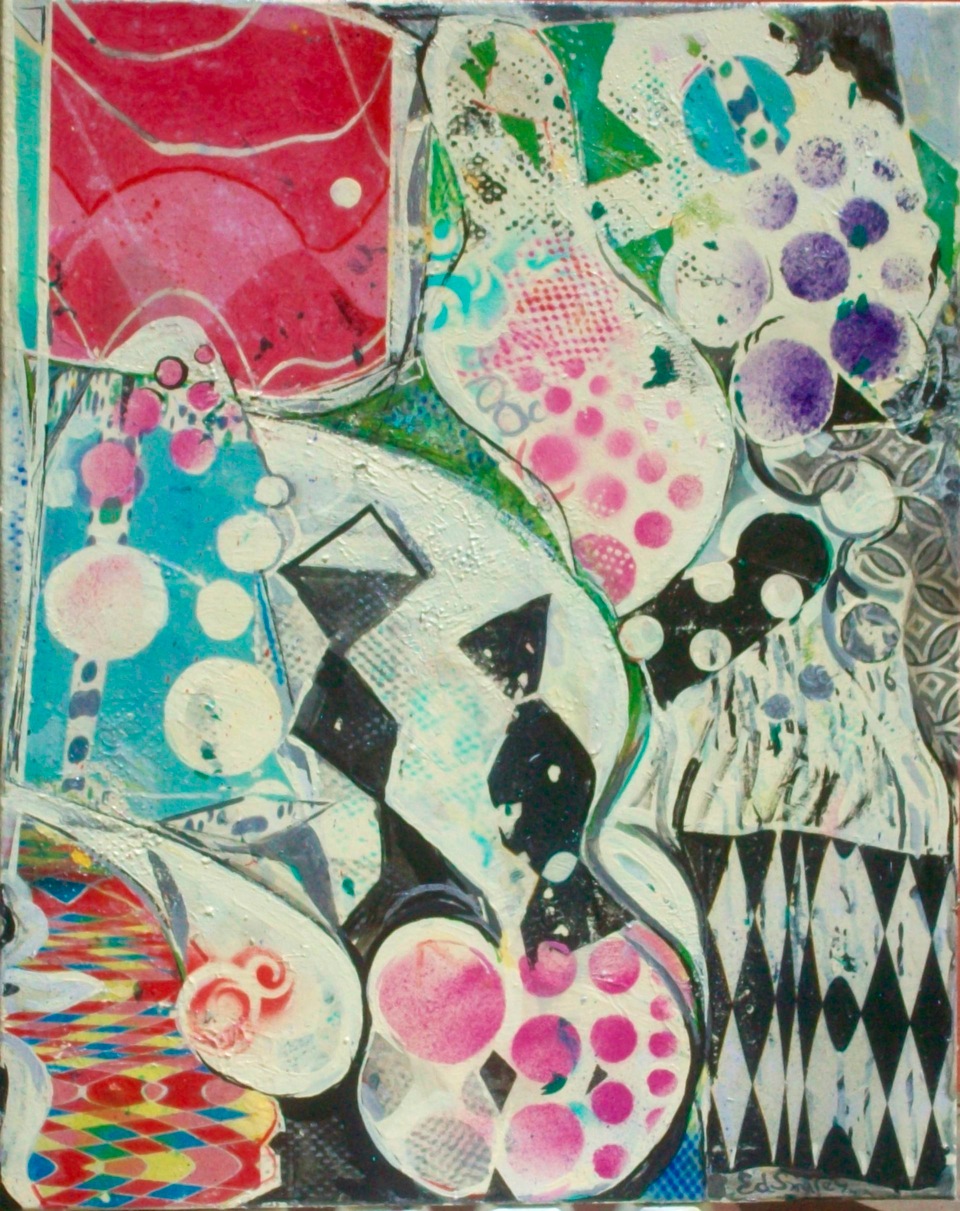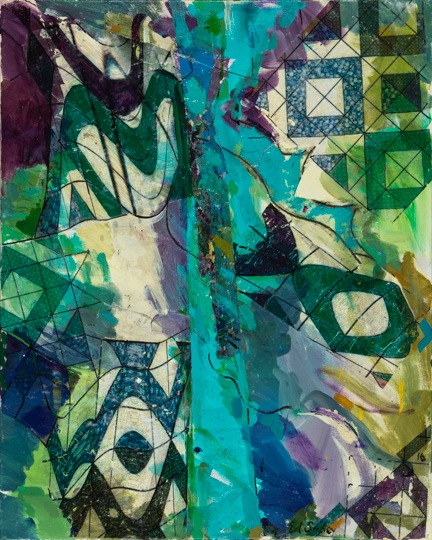 Thoughts on painting
I believe in the elusive. I believe in the poetic. I believe in ecstasy and in joy. If there is night, dawn approaches. Color is life.
My subject is multiple, indeterminate, and unlimited. I subtract only to add.
Those things that can unite with eccentric success and yet should not work together attract and amuse me. Taste is overrated.
For me narrative dilutes vision. I believe visual works are neither theory nor text and should not too easily be put into words.
I choose to express myself in an abstract way. This for me is the purest pursuit of reality, a reality that is fundamentally hilarious, interconnected and non-local.
Notes on my art practice
I use laserjet prints in my current work, transferred directly into the paint combined with glazes and direct gestural painting, masking, and spraying, worrying the surfaces using scrubbing, scratching and sanding. I also include charcoal, ballpoint pen, and occasionally paper, glitter, twigs and transferred paint skins.
I scan forms while moving them through the scanner create gestural effects which mimic but have uncanny dissimilarities to the brush. These form the "drawing" or skeleton of the work. The forms can come from found objects, fabrics, or be produced in fractal programs.