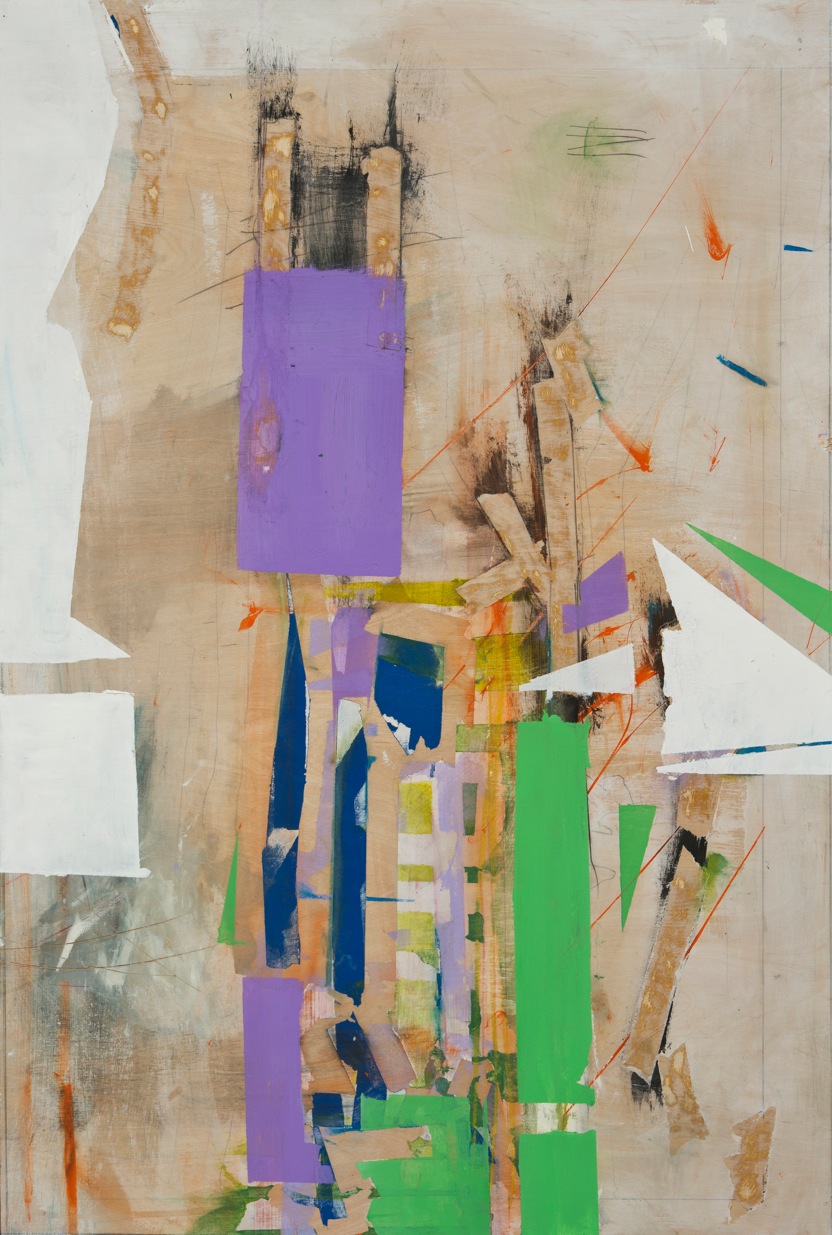 For me, art is about creating and showing something that didn't exist in a recognizably tangible form before. The idea, the emotion, the sense, those things existed, but the visible imagery associated with them was illusive. My definition of true art and creativity is to go to a place which you weren't entirely sure existed, then give that space form, then present it to those who may have felt it's presence, but did not know how to see it.
The craft of what I do is a resistance against the society of now, a rejection of ephemeral technology, ease, and the modern moment. Though the individual materials (the paint, the wood) may travel the globe before reaching me, the process of construction and application is very much an old technique. My paintings begin in the lumberyard, or the scrap pile, where I first select the wood that I then cut and plain, and laminate, and recut, and laminate again to form the structure upon which I eventually paint.
The painting or mark making itself is usually, at its most effective, an act of desperation. The failure must come before the success. The beauty must be lost before I can recognize its value. And having lost it, I must then I must claw my way back to it.
JAC